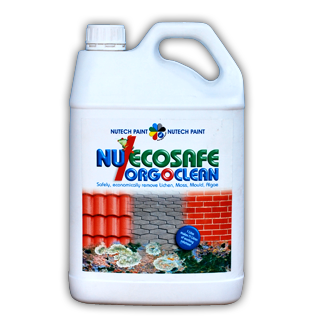 Orgo Clean
Is a pure, organic, non-toxic contact cleaning solution for the removal of moss, lichen, and mould from almost any surface area including decks, paths, driveways, walls and roofs. EcoSafe Orgo Clean contains Pro⁺Active Bacteria, Bacillus Subtilis and other Catalytic enzymes that produce a powerful Biosurfactin that has been developed as an environmentally friendly alternative to the more industry standard toxic chemical solutions.
Available Sizes:
5 litre10 litre20 litre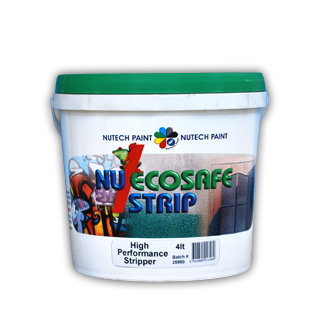 Nu EcoSafe Stripper
These work in a completely different way than conventional strippers. Nu EcoSafe Strip lifts coating off in sheets or large chips making clean up and waste collection very easy, quick and economical.
Available in Industrial and High Performance
Industrial Strength recommended for single pack products.
High Performance recommended for two pack products.
Available Sizes:
10 litre20 litre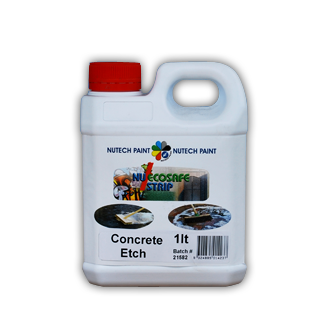 Concrete Etch
Is a water based surface prep etching compound specifically designed to provide a surface profile on green and mature concrete. Etching is often a prerequisite for application of high performance paint/coating system. The residue is easily removed by water rinsing.
Eco Friendly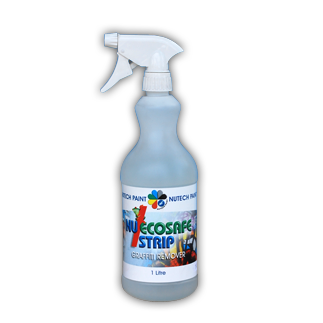 Graffiti Remover
A unique graffiti remover specifically formulated to remove spray paint without harming the underlying painted surface. It is also very effective on permanent marker, lipstick, crayon, tape residue, ink, scuff marks, label residue, chewing gum and more.
Available Sizes:
1 litre Spray Bottle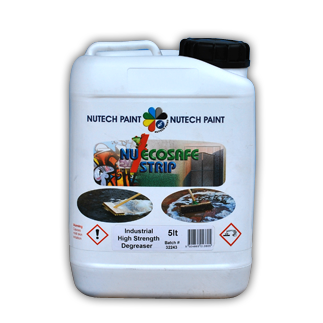 Industrial High Strength Degreaser
Heavy duty cleaner that is biodegradable, user friendly and environmentally safe. It is extremely effective on concrete floors in commercial and residential premises, automotive workshops, etc.
Available Sizes:
5 litre20 litre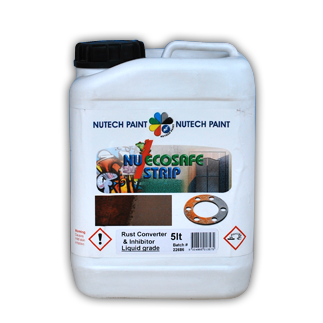 Rust Converter & Inhibitor
Is a water based rust converting compound specifically designed to provide a clean, rust-free surface prior to recoating. It can also convert heavy rust and prevent re-rusting for extended periods of time.
Available Sizes:
5 litre10 litre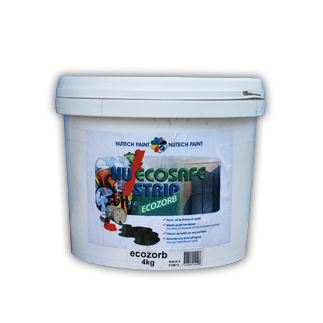 EcoZorb
Is a non-chemical, non-toxic, non-carcinogenic, odourless dry encapsulant. EcoZorb changes the way liquid and semi-liquid spills and liquid waste is treated in domestic, industrial and commercial environments. It can be used provide rapid absorption of paints, varnishes, disinfectants, oils and solvents; as a waste paint hardener (for ease of disposal of tins with paint residue) and for workshops/garages to absorb and trap all oil, petrol, diesel, hydrocarbons and chemical and waste spills.
Available Sizes:
1 kg4 kg8 kg